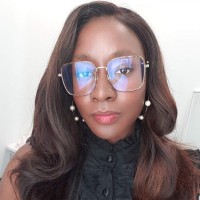 Join Premier John Horgan and Ravi Kahlon, Minister of Jobs, Economic Recovery and Innovation, for an update on the Launch Online Grant program for small and medium-sized businesses. Also joining will be Nerissa Allen, president, Black Business Association of BC.
BC and Federal Budget mixed with mixed reaction
Online grant program expanded
Interview with YELP Vancouver
Interview with Women's Enterprise Centre
Meet Nerissa Allen, Black Business Association of BC
Biography
An entrepreneur and community leader, Nerissa Allen is the Co-Founder and President of Black Business Association of BC (BBABC). BBABC supports black business and entrepreneurship through creating leadership development training material, building an online learning portal, and sponsorship for funding small businesses. Serving on cultural and economic development boards keeps Allen in tune with the community and places her in a unique position to speak on challenges facing the Black business community and perspective with respect to formulating progressive change. She has spent most of her career in leadership roles, redefining how women of colour are perceived in the workplace. During her 19 years of continued public service at the Canadian Food Inspection Agency, Allen earned two Presidents awards for her Exceptional Service Delivery during the Vancouver 2010 Olympic Games; and recognition for exceptional Inter-Branch Partnerships.
Past Talks
The Greater Vancouver Board of Trade
Honouring Black History Month: Solidarity through action
Virtual, February 23, 2021