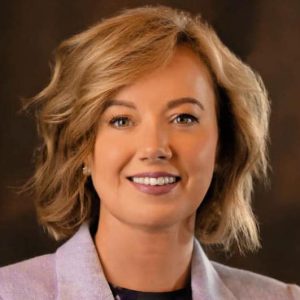 Dealing With A Difficult Team Member? Five Tips To Help You Make Better Decisions Faster
Trust Yourself First: Addressing DEI Using Emotional Intelligence
Trust Yourself First - Addressing DEI Using Emotional Intelligence
by Linda Allen-Hardisty
Published by Queens University IRC
September 23, 2021
Think of the last time you questioned how much you trust yourself – to make a tough decision on your own, to initiate a tough conversation with someone not knowing if you can handle how it goes, to admit to others you were wrong, to learn something new, or to simply be honest with yourself? Exploring your self-trust is what I call "inner work", and it is foundational to your contribution to addressing one of the most critical forces of our time - creating a more diverse, equitable, and inclusive (DEI) workplace.
As organizations continue to make and refine plans for a hybrid workplace, they are also focusing on of the leaders' top five priorities for 2021 according to HRD Magazine, July 28, 2021, diversity, equity and inclusion is #2.
Let's explore how trusting yourself will help you to listen, learn (and unlearn), and be extremely open to your role in making a more diverse, equitable, and inclusive workplace.
URL: https://irc.queensu.ca/trust-yourself-first-addressing-dei-using-emotional-intelligence/
How To Strengthen Our WFH Reality - Flex Your Trust Muscle
by Linda Allen-Hardisty
Published by Queens University IRC
April 14, 2021
The pandemic forced change in the way leaders interact with their employees, forcing many to adapt their approach in how they built trust and relationship with employees throughout the transition into WFH practices. For many, this challenging year has actually provided them with a rare opportunity to lead stronger with a new vision for their teams. On this one-year anniversary of WFH, this is an ideal time to assess how strong they are at building trust and to identify what else needs to be strengthen next as the new normal and time of unknowns is still being shaped.
URL: https://irc.queensu.ca/how-to-strengthen-our-wfh-reality-flex-your-trust-muscle/
Dealing With a Difficult Team Member? Five Tips To Help You Make Better Decisions Faster
by Linda Allen-Hardisty
Published by Forbes Coaches Council
February 9, 2021
Biography
Linda Allen-Hardisty is an organizational development professional. She is an executive coach (ICF PCC professional designation), a team coach (EMCC Global Accreditation), a lead facilitator in the Organizational Development Program (Queens University IRC), a Forbes Coaches Council contributing member, and president and founder of Allen-Hardisty Leadership Group. She's built a reputation as a vibrant, contemporary voice in the business world by blending her grounding in organizational development with a practical approach to addressing organizational challenges and opportunities. Over her 20-year OD career, she has helped many leaders - from corporate executives to entrepreneurs - improve their personal and professional success. She is a sought-after facilitator and advisor for executive development, strategy, leadership team coach, board effectiveness, and emotional intelligence. She is the recipient of the Red Shoe Award at The Executive Committee Canada TEC, the first woman to win the award in the company's 30-year history. With a Masters of Education from the University of Regina, Allen-Hardisty's uniqueness is that, prior to private practice, she fulfilled corporate leadership roles including the Director of Organizational Development in a company listed on the Hewitt Top 50 Employers in Canada and became the first Manager of Strategy and Performance for a municipal government undertaking cultural transformation.
Recognition/Reconnaissance
2010 Honouring Our Life Blood National Award: Canadian Blood Services | Personal
As a blood donor, this award recognized the speaking presentations I did to tell my personal life-changing story as to why I became a blood donor.
2019 Red Shoe National Award - TEC Canada | Professional
As the first woman to win this award in the company's 30-year history, the Red Shoe Award recognizes the innovation way I chaired peer groups of CEOs in this local market in Regina SK from 2016 to 2019.
Additional Titles and Affiliations
Forbes Coaches Council - Contributing Member
Contributing thought leadership to Forbes™ readers
Lead Facilitator, Queens University IRC - Organizational Development Program
As one of the lead facilitators in the Organizational Development Program suite, I design customized programs for organizations, and I currently deliver the public program "Building Trust in the Work Place - Elevating Trust for Organizational Health and Wellness" https://irc.queensu.ca/building-trust-in-the-workplace/
Past Talks
How Leaders Have Changed During the Pandemic
Economic Development Regina and Women Entrepreneurs of SK
Virtual presentation , April 23, 2021
Speaker presentation - Habits of Successful Women
International Women's Day Series 2021
Virtual meeting sponsored by the Regina Public Library, March 11, 2021
Strengthening Leadership with Emotional Intelligence
Conference Board of Canada - Council of Labour Relations Executives
Virtual meeting, October 27, 2021