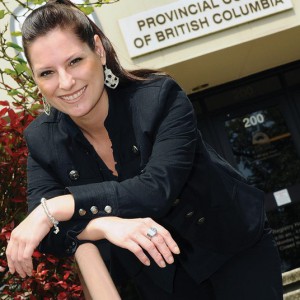 Please note: some results are paginated. Use the Previous and Next buttons to navigate backward and forward through the listings where applicable.
Media/Médias
Biography/Biographie
Alana has been involved with the field of restorative justice as an academic, trainer, and practitioner since 1999. She has written about the roles of police and community in restorative practice while completing her Masters Degree in the School of Criminology at Simon Fraser University. Her doctoral work examines the student's experiences of transformation through restorative justice education at the post-secondary level. Alana has extensive practical experience implementing restorative approaches in prison, school, and community settings. She was the Executive Director of the North Shore Restorative Justice Society (2005-2013), Co-coordinator of the Alternatives to Violence Project (current), and Criminology Instructor at Thompson Rivers University, Simon Fraser University and Kwantlen Polytechnic University (current). Alana's expertise is in the area of youth justice, corrections, community corrections, restorative and indigenous justice. She brings a strong passion, refined skill and authentic caring to her teaching, practice, volunteer work, and training. Alana is currently living in Kamloops, BC.