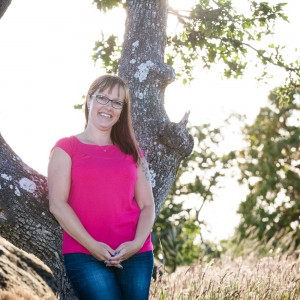 Biography
Born in Romania, Alina's early childhood memories revolve around feeding wildlife, exploring forests & beaches, and bringing home any wild animal she could find. This included snakes, frogs, mice, birds, & polecats - much to her mother's chagrin. Her love of the natural world led Alina to study population and community ecology in diverse ecosystems including yucca-yucca moth pollination system, mycorrhizal fungi associated with Jack Pine, the impact of escaped farmed Atlantic Salmon in Pacific coastal streams, and species recovery efforts of the Western Bluebird to Vancouver Island.
As a science communicator, the prevalence of pseudo-science and fake science on social media led Alina to study the barriers to effective science communication. Her thesis research was nominated for the Governor General's Gold Medal in research excellence.
Alina is now a Ph.D. student in Environmental Studies at the University of Victoria, where she is looking at changes in wildlife communities in response to climate change and human land use, as well as public attitudes to the value of conservation.
Recognition/Reconnaissance
Local Hero | Professional
Recognized by the Canadian Wildlife Federation for the work reintroducing the extirpated Western Bluebird back to Vancouver Island.
MITACS 150 for 150 | Professional
Recognized as one of Canada's top 150 up-and-coming researchers during Canada's 150th anniversary of Confederation.
Governor General's Gold Medal Nominee (2017) | Professional
Nominated for the Governor General's Gold Medal in research excellence
Research Grants
Accelerate Internship
Organization: MITACS
Date: September 1, 2016
Details:
MITACS Accelerate Internship