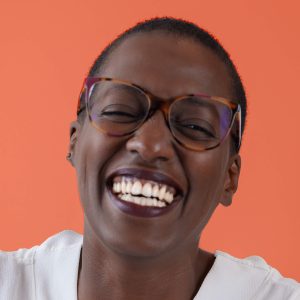 Do you need a career coach?
Biography
Bibigi Haile is the founder of The Beauvoir Group, a career management and personal branding consultancy. She works with women in middle and senior management roles, helping them make bold moves in their lives and careers as they discover the possibilities that come with finding and owning their unique voice.
Bibigi is a sought-after keynote speaker and business strategist.
With a background in organizational design and strategic change management consulting, her career expands over several industries including finance and investment management.
Applying a research and evidence-based approach, Bibigi guides her clients through transformational change.
She holds an M.Sc. in Strategy and an undergraduate degree in Women's studies Her current focus on imposter syndrome and women's visibility through personal branding has earned her spots on national stages.
She hosts Speaking with Women, a podcast about the experience of women in the modern workplace.