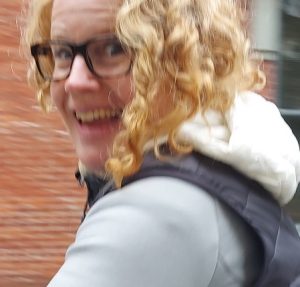 Self-care issues from the perspective of individuals with Chronic Obstructive Pulmonary Disease
by Dina Brooks, Lisa Cicutto, Katy Henderson
Published by Patient Education and Counselling
November 1, 2004
The REIL Model - An Engagement and Learning Tool for Marginalized Learners in Non-Formal and Formal Learning Settings
by Katy Bigsby
Published by University of Victoria
May 26, 2020
Through my work as an educational consultant with community and government organizations, I became aware of the impact non-formal learning programs could have on marginalized learners as flexible, self-selective spaces that learners co-create with learning facilitators. For this project, I developed an engagement and learning model to support marginalized children and youth. I've named it the REIL model. REIL stands for Rapport, Engage, Imagination & creativity, and Learners. It can be used in non-formal or formal learning settings. Rapport is the ongoing practice of being interested and engaged in all learners. It is the central focus of the model. Rapport is the capacity to support, not manage learners. Engagement happens when learning facilitators provide a flexible, co-created, learner-centered environment in which learners initiate tasks and lead activities. Imagination and creativity allows learners to create alternate possibilities beyond the rigid stereotypes or oppression they may face in their day to day lives. It allows learners to be self-expressed and empowered. Finally, Learners is about knowing your learners. It is the ability to welcome families and communities into your program or the capacity to go out into the community to meet families where they are. It is the courage to acknowledge and discuss structural inequities your learners may face.
This paper highlights ways in which non-formal learning approaches can strengthen connections, opportunities, voice, and ultimately empower marginalized learners.
Biography
Katy Bigsby is the founder of REiL Learning, an educational consultancy that supports schools and community organizations integrate Social Emotional Learning and build pro-active mental health programs for marginalized learners. Bigsby holds a master's degree in educational leadership and brings a wealth of experience as an educator, social worker, and most recently as an educational consultant. REiL Learning is a play on words for what is "real", infusing imagination and creativity into the experience of learning.