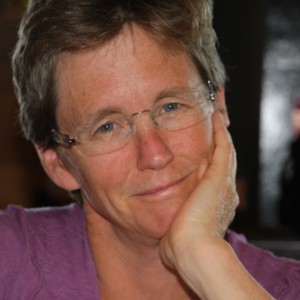 U of C researchers make explosive geyser discovery
University of Calgary professor warns of challenges cleaning creosote-contaminated West Village lands
The Calgary Sun, September 5, 2015Online
URL: http://www.calgarysun.com/2015/09/06/university-of-calgary-professor-warns-of-challenges-cleaning-creosote-contaminated-west-village-lands
Remediating creosote contamination is no easy task, and might not even be possible to do completely when groundwater is involved, a geology professor is warning. "It is really, really, really difficult," said Dr. Cathy Ryan, a professor of geoscience at the University of Calgary. "The problem is that it is an oily, viscous liquid, or close to a liquid, and some of it is denser than water and some of it is less dense than water. "The part that is less dense than water is easier because it floats on the water table. "The part that is denser than water sinks through pores and cracks in the (soil) and one never knows how deep it goes because if you drill down to figure out where it is, you can actually mobilize it deeper."
Passive evaporation of source-separated urine from dry toilets: prototype design and field testing using municipal water
Published by Journal of Water Sanitation and Hygiene for Development
2015 A prototype urine evaporation unit (UEU) that removes water from human urine produced from a urine-diverting dry toilet using passive solar evaporation was designed and field-tested at a meteorological station. Municipal water was evaporated on vertically stacked plastic cafeteria-style trays that create a large evaporation surface with a small land-area footprint. The trays were located inside a Plexiglas® enclosure exposed to UV light while passively heating the UEU like a solar oven. A metal black chimney also heated up ...
Passive evaporation of source-separated urine from dry toilets: UES optimization and dry product accumulation over time
Published by Journal of Water Sanitation and Hygiene for Development
2016 A urine evaporation system (UES) was optimized and evaluated in a laboratory by adding 5 L of urine at the same time each day for 65 days. The UES consisted of a wooden box that is open at the front only with tracks for 22 vertically stacked cafeteria-type trays and a fan and chimney at the back. Urine flowed from tray to tray via gravity exiting each tray via a weir along the long side of the tray. A distinctive physical and chemical zonation in the solid urine product was observed from the upper to lower trays due to leaching of ...
Dissolved gas 'concentrations' or 'concentration estimates'e A comment on "Origin, distribution and hydrogeochemical controls on methane occurrences in shallow aquifers, southwestern Ontario, Canada"
Published by Applied Geochemistry
2015 The need for research into the occurrence, origin, and fate of groundwater gases is reflected in an almost exponential increase in peer-reviewed publications involving dissolved groundwater gases. We enthusiastically endorse all efforts to develop baseline inventory of groundwater methane concentrations, and other markers, prior to exploitation of unconventional gas sources, as McIntosh et al.(2014) have done. In our view, however, the lack of verified, standard approaches for the combined sampling, storage, manipulation, ...
URL: http://geofirma.com/wp-content/uploads/2015/09/ryan-et-al-2015-sampling-dissolved-gas-in-domestic-wells_creativeCommons.pdf
Controls on nitrate loading and implications for BMPs under intensive potato production systems in Prince Edward Island, Canada
Published by Groundwater Monitoring and Remediation
Can CO2 trigger a thermal geyser eruption?
Published by Geology
2016 Geyser eruptions are produced by a complex and poorly understood set of subsurface processes and conditions. They typically have an abundant supply of water, relatively permeable and competent subsurface material, a conduit to the surface, a driving mechanism (commonly believed to be the initiation of gas lift pumping by steam formation in the conduit), and a trigger. Here we present time series of dissolved CO 2 concentrations in near-surface discharge waters of a thermal geyser in Yellowstone National Park ...
Biography
2012-Present: Professor, Department of Geoscience, University of Calgary, Alberta 2014-Present: Adjunct Professor, Interdisciplinary Studies, Dalhousie University 2010-2015: Director, Water Management in Nicaragua and Central America (CIDA project)
Recognition/Reconnaissance
Plenary Speaker at the Canadian National Congress of the International Association of Hydrogeologists Meeting | Professional
Invited speaker at IAH
Faculty of Science Community Outreach Award | Professional
Recognition of community-relevant research
City of Calgary Award for Individual Environmental Achievement | Professional
-
Additional Titles and Affiliations
University of Waterloo Department of Earth and Environmental Science : Adjunct Professor
Water Management in Nicaragua and Central America (CIDA project) : Director
Research Grants
Soapholes as potential analogs for fugitive methane gas migration to surface: A reconnaissance study
Organization: Vice-president research - Matching energy fund
Details:
-
Environmental Impacts of Shale Gas Development: A Shallow Aquifer Controlled Methane Release Experiment
Organization: NSERC Strategic Project Grant
Details:
-
Field investigation to understand SCVF and groundwater methane migration issues
Organization: Alberta Upstream Petroleum Research Fund
Details:
-
Free gas transport in the subsurface: Analogues and applications
Organization: NSERC Discovery Grant
Details:
-