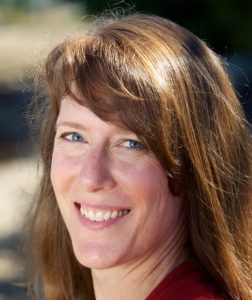 A short video documenting Georgia Strait Alliance's first annual Water's Edge Day - a celebration of Vancouver's waterfront that brought together over 1,000 citizens to explore and connect with the shoreline. Learn More: https://georgiastrait.org/work/waterfront-initiative/waters-edge-day/
May 22, 2014 The City of Vancouver has set a bold goal for itself: to be the world's greenest city by 2020. But while the metrics for what make a city livable—public transportation, access to quality education, cultural amenities—are easy to come by, what makes a city "green" is a little less clear. In this event eight speakers make the case for their vision of what it means not just to be green, but the greenest city in the world. Speakers include: Michael Ableman, Geoff Dembicki, Charles Gauthier, Sadhu Johnston, Mitra Mansour, Christine Mclaren, Gordon Price and Christianne Wilhelmson. Moderated by David Beers, founder of The Tyee.
Radio Canada, December 1, 2016Radio/Podcast
URL: https://www.facebook.com/icicolombiebritannique/videos/10154797995299529/
Christianne Wilhelmson , directrice générale de l'organisme environnemental Georgia Strait Alliance, réagit à l'aval donné par Ottawa au projet d'oléoduc Trans Mountain. En plus des risques de déversement de pétrole, elle souligne que l'impact de l'augmentation du trafic de pétroliers sur la population d'épaulards évaluée à environ à 80 mammifères.
Courts, cashflow and election campaigning: what lies ahead for Kinder Morgan pipeline
Artificial reefs merit study, long-term impacts unknown
Opinion: Is B.C.'s new spill response law really world-leading?
Published by Vancouver Sun
April 13, 2016
The provincial government's new and long-awaited oil spill preparedness bill will soon be debated in the legislature for the first time. The bill is an important step forward, promising new provisions aimed at reducing the tremendous gaps in B.C.'s ability to respond to spills. Although this is good, and much-needed in our province, the bill has some notable missing pieces.
URL: http://vancouversun.com/opinion/opinion-is-b-c-s-new-spill-response-law-really-world-leading
Christianne Wilhelmson: Municipalities, First Nations, deserve say on oil-spill plans
Published by The Province
September 22, 2015
A healthy future for Vancouver's waterfront
Published by Georgia Straight
September 23, 2015
Biography
Christianne Wilhelmson has been Executive Director of Georgia Strait Alliance since 2010 after spending six years as the organization's Clean Air and Water Program Coordinator. She is an Ontario transplant who came to BC in 1995 to pursue her MSc in ecology at UBC and, like so many, stayed on after graduation. Past experience includes time as a lab technician and freelance science writer. Wilhelmson leads Georgia Strait Alliance's government and media relations efforts, along with supporting the organization's strategic campaigns and programs. She has a deep passion for social change and connecting with people across sectors to build a better future for our communities. Wilhelmson is the Past-President of the PuSh International Performing Arts Festival Board of Directors and a Founding Board Director and Vice-President of The Elbow Theatre Society.
Additional Titles and Affiliations
PuSh International Performing Arts Festival (Board)
Elbow Theatre (Board)