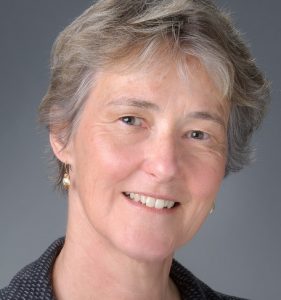 Opening of SFU Observatory
People-centered science will attract more women to the field
SFU student says thanks to high school math teacher
Opinion: How basic academic research leads to innovation
Vancouver Sun, April 10, 2016Online
URL: http://vancouversun.com/opinion/opinion-how-basic-academic-research-leads-to-innovation
There's a disconnect between Canada's capacity to innovate and our capacity to commercialize those innovations — or so the story goes. It's been repeated so often it's become a mantra in certain circles, and it was hauled out again recently in an opinion piece that wondered how we can get Canada's health research "out of the lab and into the market." Their solutions are always the same: reject investments in purely academic research in favour of market-driven research.
Wot the 'L—Does MutL do?
Published by Mutation Research / Reviews in Mutation Research
2010 In model DNA, A pairs with T, and C with G. However, in vivo, the complementarity of the DNA strands may be disrupted by errors in DNA replication, biochemical modification of bases and recombination. In prokaryotic organisms, mispaired bases are recognized by ...
URL: http://www.sciencedirect.com/science/article/pii/S1383574210000852
MutL: conducting the cell's response to mismatched and misaligned DNA
Published by Bioessays
2010 Base pair mismatches in DNA arise from errors in DNA replication, recombination, and biochemical modification of bases. Mismatches are inherently transient. They are resolved passively by DNA replication, or actively by enzymatic removal and resynthesis ...
URL: http://onlinelibrary.wiley.com/doi/10.1002/bies.200900089/full
MBD4-mediated glycosylase activity on a chromatin template is enhanced by acetylation
Published by Molecular and Cellular Biology
2008 The ability of the MBD4 glycosylase to excise a mismatched base from DNA has been assessed in vitro using DNA substrates with different extents of cytosine methylation, in the presence or absence of reconstituted nucleosomes. Despite the enhanced ability of ...
Interaction between the mismatch repair and nucleotide excision repair pathways in the prevention of 5-azacytidine-induced CG-to-GC mutations in Escherichia coli
Published by DNA Repair
2009 5-Azacytidine induces CG-to-GC transversion mutations in Escherichia coli. The results presented in this paper provide evidence that repair of the drug-induced lesions that produce these mutations involves components of both the mismatch repair and nucleotide ...
URL: http://www.sciencedirect.com/science/article/pii/S1568786408004217
Characterization of mutant MUTYH proteins associated with familial colorectal cancer
Published by Gasteroenterology
Biography
Dr. Cupples received her BSc at the University of Victoria, her MSc at the University of Calgary, and her PhD at York University. She pursued post-doctoral studies at UCLA. She has held academic and administrative positions previously at Concordia University, in Montreal, and at the University of Victoria. Cupples's research focuses on the causes, consequences, and prevention of mutations in microbes and in humans, and she teaches in the areas of molecular biology and microbiology. In her role as Dean, Cupples works with departments to set the strategic direction of the Faculty, oversees the budget and represents the Faculty of Science as a member of the senior administration of SFU. She works to bring science to school age children and the general public. She has served on the boards of BCNet and the Science Fair Foundation of BC, and as President of the Canadian Council of Deans of Science. Cupples is also currently on the boards of TRIUMF, Bamfield Marine Sciences Centre and Science World.