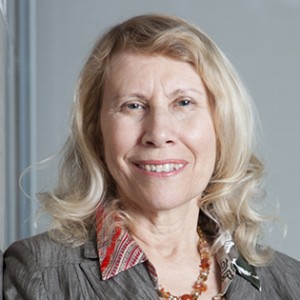 Defining success is vital to achieving your leadership goals. Two leaders discuss what success means for them and how to be successful on their own terms. Featuring: Clare Beckton, executive director of the Centre for Women in Politics and Public Leadership at Carleton University, and author of "Own It: Your success, your future, your life" (available here: http://www.friesenpress.com/bookstore/title/11973400001573167) Janice MacDonald, award-winning entrepreneur in the music industry and apparel/accessories Video by Christine Ackerley
Leading from your own values is key to success. Two leaders discuss what success how their values guide their leadership. Featuring: Clare Beckton, executive director of the Centre for Women in Politics and Public Leadership at Carleton University, and author of "Own It: Your success, your future, your life" (available here: http://www.friesenpress.com/bookstore...) Janice MacDonald, award-winning entrepreneur in the music industry and apparel/accessories Video by Christine Ackerley
How often do you lift your nose from the grindstone and reflect on your work and leadership? That time looking reflecting on what you've done and where you want to go can be invaluable to your leadership development. The video features: Clare Beckton, executive director of the Centre for Women in Politics and Public Leadership at Carleton University, and author of "Own It: Your success, your future, your life" (available here) Janice MacDonald, award-winning entrepreneur in the music industry and apparel/accessories Video by Christine Ackerley
Source: https://www.spreaker.com/user/boldradiostation/claire-beckton-on-encouraging-leadership
What you may not have known about female entrepreneurs
Risk-averse' stereotype holding female-owned SMEs back, new study says
Women entrepreneurs don't take risks? Says who?
Ipolitics, July 14, 2016Online
URL: http://ipolitics.ca/2016/07/14/women-entrepreneurs-dont-take-risks-says-who/
The number of women-owned businesses has been steadily increasing at a faster rate than male-owned businesses. Their contributions to the Canadian economy are significant. Yet they continue to be hampered by assumptions and stereotypes suggesting they are risk-averse. Women entrepreneurs are not a homogeneous group, as the literature seems to imply.
We Need Multi-Generational Leadership Across All Sectors
Published by Huffington Post
July 4, 2016
It's Not "Locker Room Talk," It's Sexual Harassment
Published by Huffington Post
October 12, 2016
Canadians Have A Lot To Celebrate And Be Grateful For This Year
Published by Huffington Post
January 5, 2017
Biography
Clare Beckton is a former senior executive in the Canadian government including roles as Assistant Deputy attorney General Aboriginal affairs and Agency head-Status of Women Canada. She is currently Founding Executive Director of the Carleton University Centre for Women in Politics and Public Leadership and author of Own It, Your Success, Your Life, Your Future. The Centre promotes and leads research to advance women's leadership through working with a variety of partners, develops and delivers advancement of women leaders training and creates partnerships and awareness. She has extensive experience in a broad range of areas including leading large organizations, Strategic planning, governance, leadership to change systems, risk management, gender, diversity , inclusion, Aboriginal policy issues, and advancement of women's leadership. She has strong interpersonal and communication skills. She leads workshops on Owning Your Success for women, creating a diverse workplace, leads a one week development program to advance women's leadership and is a regular speaker at many events.