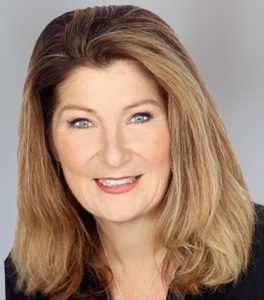 Three Extraordinary Business Leaders Recognized for Advancing Women and Championing Inclusive Workplaces
Colleen Moorehead – Osler's high-energy, well-connected chief client officer
Colleen Moorehead's advice for women: Put your hand in the air and take risky assignments
Biography
Colleen Moorehead is the Chief Client Officer at Osler. She advises the firm's leaders and partners in development and execution of business development, and client relationship management initiatives. Prior to Osler, she enjoyed two decades of leadership experience, notably launching E*TRADE in Canada. Moorehead has breadth and depth of experience in financial services, technology, business and web-based services. Moorehead has been recognized by Catalyst Canada for championing business diversity. She is a founder of the Judy Project, a top of the house program on women and leadership held each year at the Rotman School of Management.
Recognition/Reconnaissance
2015 Catalyst Canada Honours – Business Leader | Professional
This award recognizes champions who lead the way in business diversity.
Legal Marketing Association | Professional
2015 Your Honour Awards – Leadership category
Canadian Marketing Hall of Legends, Business Builder 2010 | Professional
This award honours leaders who have improved the competitiveness of their companies through increasing brand value.
Additional Titles and Affiliations
Toronto Artscape Incorporated
Board Member
The Judy Project, University of Toronto – Rotman School of Management
Founder and current Business Director. The Judy Project one of Canada's leading leadership forums, uniquely designed for executive women ascending to C-suite positions.
CFA Society
Leader and Partner
Women's College W4W Annual Fundraiser
Co-Chair
Women's College Hospital Foundation
Director
Solium Capital
Board Member