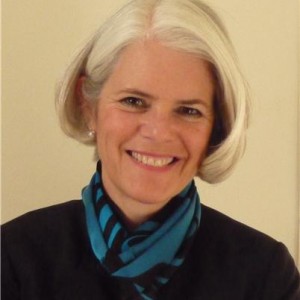 Donna Thomson, disability activist and Nicole Scheidl, CEO of Fit Minds talk about finding the right balance of power between professional caregivers and families. Donna also talks about using the Tyze Personal Network for taking care of her disabled son and her aging mother.
00:07 - Describes the Capability Approach 06:49 - Differentiates between rights-based and ethics-based activism 08:39 - Discusses dependency and what we value in our lives 10:14 - Discusses Eva Kittay's theory of equality 12:44 - Proposes that supporting families should be at the heart of policy
Donna Thomson's new book, The Four Walls of My Freedom, is a riveting and redemptive memoir about her family's experience coping with her son's cerebral palsy. Her blog is www.donnathomson.blogspot.com
Donna Thomson's book launch for "The Four Walls of my Freedom", with an introduction by John Ralston Saul Donna's talk starts at 12:55
Nicole Scheidl of Fit Minds, a company that creates programs for caregivers of individuals suffering from Alzheimer's and other forms of dementia and Donna Thomson, author and activist speak about being 'real' as a caregiver.
Donna Thomson at Holland Bloorview BLOOM clips is a video series where parents and experts talk about the subject of childhood disability.
An interview on the nature of friendship with individuals who suffer from a cognitive impairment like Alzheimer's disease or dementia. Can caregivers - whether professional or family - be friends?
Disability writer Donna Thomson's clear-eyed look at the value of a life
The 'ouR-HOPE' approach for ethics and communication about neonatal neurological injury
Published by Developmental Medicine & Child Neurology
The 'ouR-HOPE' approach for ethics and communication about neonatal neurological injury
by Eric Racine, Emily Bell, Barbara Farlow, Steven Miller, Antoine Payot, Lisa Anne Rasmussen, Michael Shevell, Donna Thomson and Pia Wintermark
Published by Developmental Medicine & Child Neurology
Biography
Donna Thomson began her career as an actor, director and teacher. But in 1988, when her son Nicholas was born with severe disabilities, Donna embarked on her second career as a care activist, author, consultant and writer. She now helps care for her mother who has Alzheimer's. In her book, "The Four Walls of my Freedom", (2010 in hard cover and 2014 in revised paperback, House of Anansi Press), Donna examines her personal family experience with caregiving, probing the ethics and economics of how families giving and receiving care can flourish in society. Donna examines how social innovation leading to practical solutions can help families thrive even in very challenging circumstances - a subject she blogs about regularly at her site "The Caregivers' Living Room" (www.donnathomson.com). Donna is the Special Advisor for Caregiving at Tyze Personal Networks, an online tool for coordinating care at home owned by Saint Elizabeth Health Care. She is a board director of Kids Brain Health Network, a Canadian Network of Centres of Excellence (NCE). She is a senior advisor on CHILD-BRIGHT, a CIHR funded national SPOR research project in childhood disability. She is the co-founder of Lifetime Networks Ottawa, a PLAN affiliate and speaks often on the subject of integrated, coordinated networks of professional and personal support to ease the way for families giving care in the community. Donna is also an instructor at the Advocacy School (Ottawa, Canada), teaching families how to employ best practice political advocacy strategies when advocating for care. She consults to hospitals and research projects, representing the interests of patients and families. Donna holds degrees in Fine Art (Theatre), Education and Theatre in Education. She has spoken on disability and family wellbeing extensively, including at the 2016 AACPDM Conference, London School of Economics, the Skoll World Forum, and the International Centre for Evidence in Disability. Donna is married to James Wright, the former High Commissioner for Canada in the UK. They have two children, one of whom has severe disabilities with medical complexity and Donna helps care for her mother (94 years young) as well. Donna lives in Ottawa, Canada when she's not escaping to the cottage in Quebec or to Cat Island, Bahamas.
Additional Titles and Affiliations
Tyze Personal Networks and Virtual Caregiver Support Program : Caregiving Consultant
Senior Advisor, CHILD-BRIGHT SPOR Research Project
The Advocacy School : Instructor
Director, Kids Brain Health Network (NeuroDevNet)
Past Talks
Keynote - Chambers Family Lifespan Address
AACPDM 70th Annual Meeting
Hollywood, FLA, September 22, 2016
Keynote: Innovation and Ethics
Festival of International Conferences on Caregiving, Disability, Aging and Technology
Toronto, ON
Family Participation and Exchange: An Ongoing Priority
7th Annual Brain Development Conference
Calgary, AB, September 28, 2016
CPIM Family Engagement Event: Living Life and Fulfilling Potential
7th Annual Brain Development Conference
Calgary, AB, September 30, 2016
Book Reading with Intro by J.R. Saul, IFOA
International Festival of Authors, Harbourfront http://www.openbooktoronto.com/events/ifoa_disability_activist_donna_thomson_conversation_with_john_ralston_saul
Toronto, ON, October 23, 2010