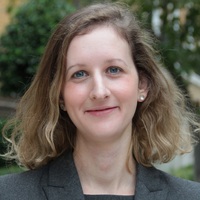 http://heymancenter.org/events/brexit-before-and-beyond/ Brexit Conference December 1-2, 2016 ​On June 23, 2016 a slim majority of the people of the United Kingdom voted to leave the European Union by national referendum. The reasons that led to this historic vote, ending forty-three years of UK membership in the EU, are still being widely debated, as are the potential ramifications. This two-day event brings together journalists and scholars from European and American universities to uncover both the underlying issues that precipitated the UK's decision to separate from the EU as well as the ongoing fallout from the "Brexit" vote, especially for those of us working in global universities. Panel 3: Post-Brexit International Relations Heidi Tworek (Fellow, Transatlantic Academy, German Marshall Fund, Washington DC, 2016-17, and Assistant Professor in International History at the University of British Columbia), "Brexit and the English-speaking World" Stefan Froehlich (Senior Fellow at the Transatlantic Academy and a Professor for International Politics at the University of Erlangen-Nürnberg), "Strategic Implications of the Brexit"
Why the History of News Explains its Future
What Can One Photo Tell Us about the Media and 2016?
Was Deutschland von Kanada lernen kann: Die Trump-Diplomatie (What Germany Can Learn from Canada: Trump Diplomacy)
The Path to Freedom? Transocean and Wireless Telegraphy, 1914-1922
Published by Historical Social Research
The Savior of the Nation? Regulating Radio in the Interwar Period
Published by Journal of Policy History
2015 This article compares American, German, and British radio policy in the interwar period. The three countries ended up in different places by the 1930s, but there were surprising parallels in institutions and attitudes to radio in the 1920s. By taking examples generally seen as representing three different radio systems, this article shows both why media content and national institutional arrangements briefly resembled one another, as well as how political and cultural factors led to divergent paths. Content in these three countries paralleled one another, as did ambitions for radio as a public and private space in the 1920s. The 1930s saw radio trajectories deviate. But they did so over the same issues of news provision, state intervention, and radio's place in each nation's international ambitions. Engineers and intellectuals were disappointed by radio's inability to deliver universal peace. State officials' visions turned international by 1930, but they too would mostly be disappointed by broadcasting's inefficacy in influencing foreign populations and global politics. Finally, content creators moved from seeing radio as a medium of elevation through music and education to attempting to cater to more "popular" tastes. Utopianism gave way to pragmatism and propaganda.
URL: http://www.history.ubc.ca/citation/savior-nation-regulating-radio-interwar-period
The Creation of European News: News Agency Cooperation in Interwar Europe
Published by Journalism Studies
2013 This article explores the changes in news agency mechanisms that accompanied the restructuring of Europe after World War I. During the interwar period, a new form of negotiation replaced the pre-World War I conception of English, French and German spheres of influence with a more cooperative vision of the collection and dissemination of news. I argue that the private and business-oriented nature of news agency cooperation enabled it to outlast better-known political attempts at multilateralism. Indeed, it often produced more concrete results by offering different incentives for cooperation to all involved from large global agencies, such as Reuters, down to the small agencies of new Central and Eastern European nation-states. Overall, the agencies' cooperation until the outbreak of World War II suggests alternative periodizations of the interwar period than the division into a fairly internationalist 1920s followed by the increasing bilateralism of the 1930s.
URL: http://www.history.ubc.ca/citation/creation-european-news-news-agency-cooperation-interwar-europe
The Natural History of the News: An Epigenetic Study
Published by Journalism: Theory, Criticism, Practice
2016 Scholars, editors, and reporters have tended to treat news and journalism as synonymous. This conception has privileged a particular kind of journalism often called the Anglo-American model. This study argues journalism has been a type of news reporting for a relatively brief period. Using the concept of epigenetics, the authors argue that journalism is usefully seen as a coating on the DNA of news, which has existed for centuries. Journalism emerged as a result of special factors. As powerful as the Anglo-American model was, it was never fully realized, nor could it become the regnant model throughout the world. Journalism will carry on, but along with many other types of news, all of which carry coatings from the past.
URL: http://www.history.ubc.ca/citation/natural-history-news-epigenetic-study
Peace through Truth? The Press and Moral Disarmament through the League of Nations
Published by Medien & Zeit
Political and Economic News in the Age of Multinationals
Published by Business History Review
2015 This article compares two media multinationals that supplied different genres of news, political and economic. Most media companies provided both genres, and these categories often overlapped. Still, investigating two firms founded in twentieth-century Germany shows how product differentiation affects the organization, geographical orientation, and business models of multinationals. While political news had the greatest impact when it was free and ubiquitous, economic news was most effective when it was expensive and exclusive.
URL: http://www.history.ubc.ca/citation/political-and-economic-news-age-multinationals
Magic Connections: German News Agencies and Global News Networks, 1905-1945
Published by Enterprise & Society
Journalistic Statesmanship: Protecting the Press in Weimar Germany and Abroad
Published by German History
2014 From August 2013, a new, controversial ancillary copyright law (Leistungsschutzrecht) permitted German publishers to charge online news aggregator, such as Google for displaying article snippets. Implementation remains contested, but this is not the first time that new technology has prompted Germans to seek intellectual property rights in news. In August 1927, a German delegation successfully pushed through its compromise resolution on the legal protection of news during a Conference of Press Experts at the League of Nations. The resolution foresaw protection for news before publication, but allowed national governments to regulate news after publication. This left space for Germany to promulgate a national law on news that Germans hoped would become a model for others. This article uses the Conference of Press Experts to argue that German approaches to media, technology and law developed from the intersection between national and international concerns. In contrast to other scholars' focus on the press as a national phenomenon, the article shows that the international spotlight enabled a temporary cooperation between two groups often at odds during the Weimar Republic: the press and government officials. Officials saw law as a form of soft power to raise Germany's international profile, while the semi-official news agency, Wolff, aimed to counter domestic competition and stop radio listeners eavesdropping on its news. Yet, bureaucrats and the media only cooperated effectively on the international stage. In domestic discussions after the conference, consensus swiftly disintegrated. This interplay between national and international imperatives remains key for media policy today as well as in interwar German history.
URL: http://www.history.ubc.ca/citation/journalistic-statesmanship-protecting-press-weimar-germany-and-abroad
Imagined Use as a Category of Analysis: New Approaches to the History of Technology
Published by History and Technology: An International Journal
2016 This special issue explores the multiple dimensions of imagined uses of technology. Here, we use telegraphy as our case study. Telegraphy, we argue, is particularly apt for exploring the interpretive territory of imagined use. On the one hand, its price structure generated a relatively small number of users. On the other hand, news sent by telegraph reached a much greater number of people and opened up a space for imagined uses of telegraphy amongst the many who read news sent by telegraph but never entered a telegraph office. In its role as news medium the technology opened up the very information space necessary for these visions of use in the first place. Our four articles demonstrate that alongside actual use, imagined uses of a technology fundamentally become an integral part of processes of technological development, innovation and design.
URL: http://www.history.ubc.ca/citation/imagined-use-category-analysis-new-approaches-history-technology
Introduction to Special Issue on "The Governance of International Communications: Business, Politics, and Standard-Setting in the Nineteenth and Twentieth Centuries"
Published by Journal of Policy History
2015 This article provides an introduction to the special issue on the governance of international communications. We have two main arguments. First, we argue that international coordination of technical standards has historically succeeded over and above any attempts to regulate content or the users of communications technology. Second, we argue that these technical standards have proven highly durable for communications, in particular because communications infrastructures are so path-dependent.
URL: http://www.history.ubc.ca/citation/introduction-special-issue-governance-international-communications-business-politics-and
How Not to Build a World Wireless Network: German-British Rivalry and Visions of Global Communications in the Early Twentieth Century
Published by History and Technology
2016 Edward Snowden's revelations laid bare an unprecedented scale of state influence on communications technology. But government elites have frequently shaped technological development through their beliefs about potentially nefarious uses of communications. This article argues that beliefs about how other states or groups might use a technology can shape innovation. In particular, German visions about the British use of cables spurred German investment in developing wireless telegraphy. Germans imagined that the British were using cable technology to damage Germany's reputation, spy on Germany and 'poison' neutral countries against the Central Powers. The German government and military at first created a colonial wireless network to bypass British cables. In World War I, however, they sought to establish a world wireless network. In the end, innovation was significantly shaped by how Germans imagined their enemies' uses of communications technology.
URL: http://www.history.ubc.ca/citation/how-not-build-world-wireless-network-german-british-rivalry-and-visions-global
Editorial - Communicating Global Capitalism
Published by Journal of Global History
Changing the Rules of the Game: Strategic Institutionalization and Legacy Companies' Resistance to New Media
Published by International Journal of Communication
2016 Drawing from communication research, history, and organizational studies, this article uses a new, interdisciplinary approach to study how legacy media companies—understood as established players in a specific media sphere—respond to the emergence of new media. The article examines the example of copyright legislation in news, using two case studies from Germany on radio in the 1920s and online news aggregators today. The article combines historical archival research with other qualitative research methods to explore when and why contemporary transitions follow similar patterns to the past. Our results show that legacy media companies frequently engage in what we term "reactive resistance" to reconstitute their media environment. Rather than just fighting new media companies on their own turf, legacy media pursue what we call "strategic institutionalization" to consolidate their business models.
URL: http://www.history.ubc.ca/citation/changing-rules-game-strategic-institutionalization-and-legacy-companies-resistance-new
'The Telegraph and the Bank': On the Interdependence of Global Communications and Capitalism, 1866-1914
Published by Journal of Global History
2015 This article uses the example of submarine telegraphy to trace the interdependence between global communications and modern capitalism. It uncovers how cable entrepreneurs created the global telegraph network based upon particular understandings of cross-border trade, while economists such as John Maynard Keynes and John Hobson saw global communications as the foundation for capitalist exchange. Global telegraphic networks were constructed to support extant capitalist systems until the 1890s, when states and corporations began to lay telegraph cables to open up new markets, particularly in Asia and Latin America, as well as for strategic and military reasons. The article examines how the interaction between telegraphy and capitalism created particular geographical spaces and social orders despite opposition from myriad Western and non-Western groups. It argues that scholars need to account for the role of infrastructure in creating asymmetrical information and access to trade that have continued to the present day.
URL: http://www.history.ubc.ca/citation/telegraph-and-bank-interdependence-global-communications-and-capitalism-1866-1914
Biography
Heidi Tworek is Assistant Professor of International History at the University of British Columbia. Her research focuses on communications, international organizations, and transatlantic relations. She has published over a dozen peer-reviewed articles and book chapters. She is currently completing a book, provisionally entitled News from Germany: The Project to Control World Communications, 1900-1945, as well as co-editing a handbook of global business history and a volume on media and international organizations. Tworek also manages the United Nations History Project (www.unhistoryproject.org), the leading website on the history of international organizations. She previously held the position of Assistant Director of Undergraduate Studies and Lecturer in the History Department at Harvard University. Tworek has held visiting fellowships at the German Marshall Fund of the United States, Birkbeck, University of London, the Center for History and Economics at Harvard University, and the Centre for Contemporary History in Germany. She received her BA (Hons) in Modern and Medieval Languages from the University of Cambridge and earned her PhD in History from Harvard University. Her dissertation received the Herman E. Krooss Prize for best dissertation in business history. She was one of twelve UBC faculty whose work was featured for the UBC centenary in 2015. Tworek writes for newspapers and magazines in English and German including The Atlantic, Politico, and Frankfurter Allgemeine Zeitung. She has also spoken on BBC radio and NPR.
Recognition/Reconnaissance
Teaching and Learning Enhancement Fund Grant
Feb 2016 University of British Columbia
Mitacs Globalink Research Award
Received award for a student to research in Nanjing, China under my supervision. Mar 2016 Mitacs Canada
International Travel Grant
Nov 2015 Faculty of Arts, The University of British Columbia
Faculty of Arts Research Award
Apr 2016 The University of British Columbia
Connection Grant
This grant will support a conference at Harvard University in October 2016 on the role of non-permanent Security Council members in global governance. Mar 2016 Social Sciences and Humanities Research Council (SSHRC), Canada
Additional Titles and Affiliations
German Marshall Fund of the United States : Fellow, Transatlantic Academy
Harvard University Center for History and Economics : Visiting Fellow
Harvard University, United Nations History Project : Project Coordinator
American History Association : Member
Past Talks
The Secret Press Agent: How Journalists and Spies Learned Their Craft
Observing the Everyday: Journalistic Practices and Knowledge Production in the Modern Era
German Historical Institute, March 1, 2017
The Politics of Paper in the Early Weimar Republic
German Studies Association
San Diego, CA., October 1, 2016
Canada's Middle Power Project Takes Flight: The International Civil Aviation Organization and the World of Mass Tourism
Beyond the P5
Harvard University, October 1, 2016
Communicable Disease: How the League of Nations Used Information to Prevent Epidemics
Communicating International Organisations in the 19th and 20th Centuries
San Domenico di Fiesole (FI), Italy, March 10, 2016
A Redivision of Labor: Wireless and Radio Broadcasting across Borders in the 1930s
The Radio Conference
Utrecht University, The Netherlands, July 1, 2016