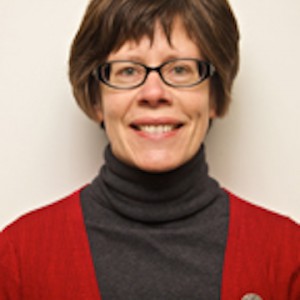 Ideas - CBC, June 7, 2016Radio/Podcast
URL: http://www.cbc.ca/radio/ideas/consent-to-harm-part-2-1.2973333
"Yes means yes. No means no." Giving consent seems straightforward. But what we're allowed to consent to is actually deeply fraught territory. And it gets especially fraught when the question of sex enters the equation. The general rule of thumb under the eyes of the law is that a person cannot consent to harm. IDEAS producer Nicola Luksic zeroes in on consent in BDSM and sex work to examine when and why the law intervenes. ** This episode originally aired February 26, 2015.
Origin Stories in Political Thought: Discourses on Gender, Power, and Citizenship
by Joanne H. Wright
University of Toronto Press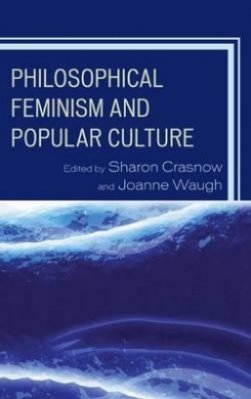 Philosophical Feminism and Popular Culture
by Sharon Crasnow (Editor), Joanne Waugh (Editor), Kelly Oliver (Contributor), Cynthia Willett (Contributor), Julie Willett (Contributor), Naomi Zack (Contributor), Anne-Marie Schultz (Contributor), Jennifer Ingle (Contributor), Lenore Wright (Contributor)
Lexington Books
What the New Liberal Government Should Know About" Reproductive Freedom and Justice in New Brunswick"
Published by Journal of New Brunswick Studies
2014 What the new Liberal government should know is that citizenship rights don't admit half measures. New Brunswick women do not experience a level playing field when it comes to reproductive freedoms and justice. In 1988, the Supreme Court of Canada declared unconstitutional the requirement that women seeking abortions must first obtain the approval of a committee of three physicians...
URL: https://journals.lib.unb.ca/index.php/JNBS/article/view/22334/25933
"The Infamous Prison of His Arms": The Politics of Love and Domestic Space in María de Zayas and Mary Astell
Published by Republics of Letters
Biography
Joanne Wright's research and teaching interests encompass early modern British political thought as well as contemporary culture and political thought. Since completing her PhD in Political Theory and Women and Politics at York University in 1999, Wright has published Origin Stories in Political Thought: Discourses on Gender, Power and Citizenship (UTP, 2004), which is a comparative study of the construction and use of narratives about the beginnings of politics in works by Plato, Hobbes, and second wave radical feminists, and co-edited (with Nancy Hirschmann) Feminist Interpretations of Thomas Hobbes (Penn State, 2013). Much of Wright's recent work has centred on the reception of, and approaches to, early modern women's political writing, including Brilliana Harley's letters, and texts by Margaret Cavendish, Mary Astell and María de Zayas, among others.
Wright is currently working on a book-length study of Margaret Cavendish's ideas about politics and war. In this study, she considers the relationship of Cavendish's political thought to that of some of her contemporaries, especially William Cavendish and Thomas Hobbes. She also situates Cavendish's ideas about conflict, war, and masculinity on the spectrum of women's war writings and feminist interpretations of IR, comparing them to later texts such as Virginia Woolf's Three Guineas. Wright continues to teach and work in the areas of contemporary feminist theory and the politics of rights and choice in the neo-liberal era. Some of her recent research focuses on the politics of elective cosmetic surgery, especially breast augmentation, and the rise of choice feminism.
In 2011-2012, Wright was a Visiting Fellow at Clare Hall, University of Cambridge. She is currently the Acting Associate Dean of Arts.