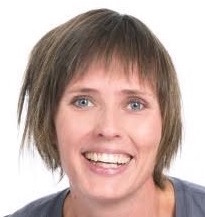 Dr. Jocelyn Thorpe, associate professor in the department of women's and gender studies, gives her thoughts on the merits behind reserved gym times for women and non-binary people for the University of Manitoba's Active Living Centre.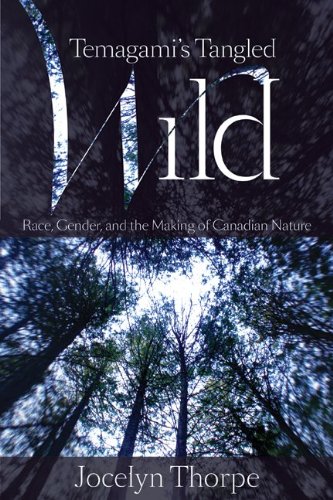 Temagami's Tangled Wild: Race, Gender, and the Making of Canadian Nature (Nature - History - Society)
by Jocelyn Thorpe
UBC Press
774822015
A vivid and engaging history that shows how the much-beloved concept of Canadian wilderness is more troubling than it seems.Canadian wilderness seems a self-evident entity, yet, as this volume shows in vivid historical detail, wilderness is not what it seems. In Temagami's Tangled Wild, Jocelyn Thorpe traces how struggles over meaning, racialized and gendered identities, and land have made the Temagami area in Ontario into a site emblematic of wild Canadian nature, even though the Teme-Augama Anishnabai have long understood the region as their homeland rather than as a wilderness. Eloquent and accessible, this engaging history challenges readers to acknowledge the embeddedness of colonial relations in our notions of wilderness, and to reconsider our understanding of the wilderness ideal.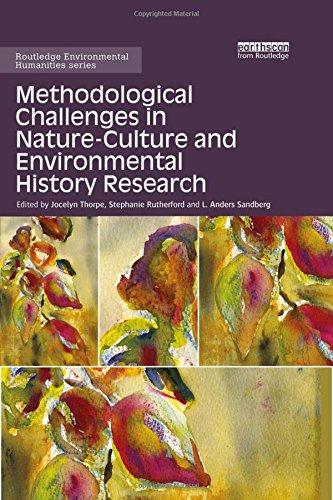 Methodological Challenges in Nature-Culture and Environmental History Research (Routledge Environmental Humanities)
Routledge
1138956031
This book examines the challenges and possibilities of conducting cultural environmental history research today. Disciplinary commitments certainly influence the questions scholars ask and the ways they seek out answers, but some methodological challenges go beyond the boundaries of any one discipline. The book examines: how to account for the fact that humans are not the only actors in history yet dominate archival records; how to attend to the non-visual senses when traditional sources offer only a two-dimensional, non-sensory version of the past; how to decolonize research in and beyond the archives; and how effectively to use sources and means of communication made available in the digital age. This book will be a valuable resource for those interested in environmental history and politics, sustainable development and historical geography.
The Intro Course: A Pedagogical Toolkit
Published by Atlantis: Critical Studies in Gender, Culture and Social Justice
Temagami's Tangled Wild: The Making of Race, Nature, and Nation in Early-Twentieth-Century Ontario
Published by Rethinking the Great White North: Race, Nature, and the Historical Geographies of Whiteness in Canada
Grassroots Empowerment and the Rise of the Newfoundland Aboriginal Women's Network (NAWN): A Report on NAWN's First Eight Years
Published by Newfoundland Aboriginal Women's Network
Biography
Jocelyn Thorpe's research draws from critical race, feminist, and environmental studies scholarship to examine the history and legacies of, as well as challenges to, colonialism in the Canadian context. She seeks to understand how past discourses and relationships of power lead to and naturalize present-day social and environmental inequities, and to open up possibilities for more just relationships among humans and between humans and the non-human world in which we live. Her project, "Lost Encounters in the 'New-Found-Land,'" is supported by a five-year SSHRC Insight Grant (2013–2018). It explores the history of present-day relationships among Indigenous and non-Indigenous Newfoundlanders and the territory they have come to share, with the goals of: contributing a detailed analysis of a little-known history; advancing scholarly understandings of the workings of colonialism, including its relationship with the non-human world; and contributing to decolonizing relationships among humans and between humans and the rest of the world. Together with Newfoundland Mi'kmaq artist Joanna Barker, Thorpe is currently working on the oral history component of the research.
With her colleagues Stephanie Rutherford at Trent University and L. Anders Sandberg at York University, Thorpe recently completed co-editing a book called Methodological Challenges in Nature-Culture and Environmental History Research. The collection grapples with challenges of how to study human-environment relationships over time, and provides insight from scholars working in diverse geographical and theoretical contexts.
Additionally, Thorpe is the author of Temagami's Tangled Wild: Race, Gender, and the Making of Canadian Nature, which studies the history of how Teme-Augama Anishnabai territory in Ontario came to be understood by non-Indigenous people as a site of wild Canadian nature, and the efforts of the Teme-Augama Anishnabai over time to enact their own relationships to their homeland.
Recognition/Reconnaissance
Teaching Excellence Award (New Faculty Category)
Faculty of Arts, University of Manitoba, 2015
Past Talks
Youth-Led Reconciliaction, Winnipeg Branch
Pathways to Reconciliation Conference
Winnipeg, MN., June 15, 2016
Making Colonialism National: The National Centre for Truth and Reconciliation and the Promise of New/Old Stories
Annual Meeting of the Canadian Historical Association
Calgary, AB., May 30, 2016
Decolonizing Teaching: A Roundtable
Annual Meeting of Women's and Gender Studies et Recherches Féministes
Ottawa, ON., May 30, 2015
Beyond Texts and Archives: Experiments with New Sources and Methods in Environmental History
2nd World Congress of Environmental History
Guimaraes, Portugal, July 8, 2014
Belaboured Introductions: Inspired Reflections on the Introductory Course in Women's, Gender and Sexuality Studies
Annual Meeting of Women's and Gender Studies et Recherches Féministes
Ottawa, ON., May 30, 2015
Research Grants
Lost Encounters in the 'New-Found-Land'
Organization: SSHRC Insight Grant
Details:
2013 - 2018