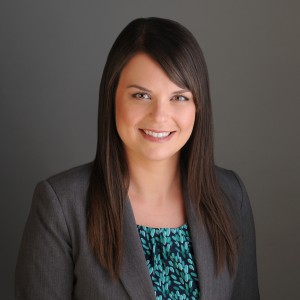 TVO: The Agenda with Steve Paikin
NEWS 957 Halifax, March 19, 2018Radio/Podcast
Radio interview on Mr. Big undercover police operations on the Sheldon MacLeod Show
Mr. Big Sting Didn't Obtain Confession
Police Investigation in Tina Fontaine's Murder: Rethinking the Mr. Big Method
Who's in Charge of Mr. Big?
Published by National Post
August 5, 2014
Op-ed., with Troy Riddell
With or Without You: The Conservatives and Quebec
Published by University of Toronto Press
Chapter in: The Blueprint: Conservative Parties and Their Impact on Canadian Politics, edited by Joanna Everitt and JP Lewis.
The RCMP's 'Mr. Big' Undercover Investigation Technique: A Case Study of Police Independence, Accountability and Oversight
Published by Canadian Journal of Public Administration
The Most Radical Amendment of All: the Power to Secede and the Secession Reference
Published by University of Toronto Press
chapter in: "Constitutional Amendment in Canada," edited by Emmett Macfarlane.
Judicialization of (Past) Politics: The Cameron Inquiry and the Green Commission
Published by McGill-Queens University Press
with James B. Kelly, in: "First Among Unequals: The Premier, Politics and Policy in Newfoundland and Labrador," edited by Alex Marland and Mathew Kerby
If Michael Brown Was Shot in Canada
Published by Metro News
November 26, 2014
Biography
I recently completed a PhD in Political Science at McGill University. I have also completed a MA in Criminology and Criminal Justice Policy at the University of Guelph and BA honours in Criminal Justice and Public Policy also at the University of Guelph. My doctoral dissertation undertook a comprehensive analysis of the Canadian reference power under the direction of Dr. Christopher Manfredi. This work seeks to understand how political actors rely on the courts to deal with divisive matters and how judicial review can be part of political strategy. This work is the subject of my book "Seeking the Courts Advice" which is currently under advance contract with UBC Press. I am also interested in a variety of topics that relate to judicial politics and Canadian constitutionalism. My other work looks at criminal justice policy. I have completed a study on the RCMP's Mr. Big undercover investigative technique as a case study in police accountability and independence. I have now begun work on sentencing policy in Canada, with a focus on mandatory minimum sentences, section 12 of the Charter, and penal law.