Develop Your Media Interview Skills with Shari Graydon
Our workshops are open to those who identify as women and gender-diverse only.
Informed Opinions is a charitable organization committed to amplifying underrepresented voices in the media. All workshop revenues are invested in future training, research and resources.
Date: June 22 & 24, 2021
Time: 11:00 am – 1:00 pm ET + 15 minutes of homework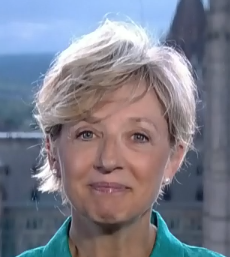 Do you feel hesitant about speaking to media?
Are you afraid of saying the wrong thing or being misquoted?  
Get the tools you need to take control and stay on message. You'll gain the confidence to turn media interviews into education and advocacy opportunities focusing on issues you know and care about.
Facilitator, Shari Graydon has spent more than 25 years shamelessly exploiting the media to draw attention to issues she knows and cares about. She's a former newspaper columnist, TV producer and commentator for CBC radio and TV.
Participants will have the opportunity to do a mock interview and receive personalized feedback.
You'll leave this workshop with: 
✔️ Strategies to help you prevent being misquoted, answer difficult questions and respond to inaccurate statements made by journalists.
✔️ A solid understanding of what reporters are looking for so you can prepare for different kinds of interviews (print/broadcast, friendly/hostile, long/short, live/taped). 
✔️ The capability to craft concise and quotable key messages.
✔️ The skills to bridge media questions to the key message you want them to hear.
✔️ The ability to translate abstract issues into compelling stories and accessible analogies.
Receive up to 50% off if you're an employee of an NGO with 10 or less employees, self-employed or a student.
Limited availability: Book your spot today! To ensure we can provide workshop attendees with personalized feedback and an interactive learning experience, we limit our workshop to 10 attendees. 
Have questions about this workshop? Email us at info@informedopinions.org 
Don't just take our word for it. Here's what past workshop participants have to say:
"My published op-ed generated 7 interview requests, including two TV tapings and national print exposure. I would not have responded to these without the motivation, guidance and support provided by Informed Opinions."
– Maneesha Deckha, Law professor
"I was recently asked to speak to media on a topic that's on the edge of what I would normally address, but I heard Shari's voice in my head telling me I was an expert, and women's voices needed to be heard in the media. I took the time to figure out my angle – and was pleased I managed to stick to it in the interview."
– Meghan Winters, Health Sciences associate professor
Other workshops available in June:
Sign up to be notified of additional upcoming workshops, clinics and master classes. 
Looking for customized training? We provide a range of tailored workshops to suit the needs of any organisation. A list of all our offerings can be found here.