Armchair discussions with expert Canadian women
Informed Conversations is a new event and web series featuring expert women discussing topics that matter to Canadians. These lively armchair dialogues are taking place in major Canadian cities and available as a web series. It's a platform for expert women to share experience-informed perspectives on a wide range of issues offering critical context to inform our social, economic and environmental policies and priorities.
Subscribe: iTunes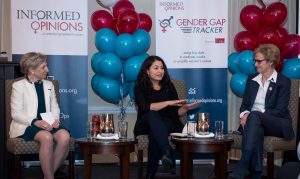 Episode 3 – Advancing Women's Equality
Minister for Women and Gender Equality, Maryam Monsef, and Joy Johnson, Vice President, Research at Simon Fraser University joined Shari Graydon at the Rideau Club in Ottawa for a thoughtful exchange that included equality strategies and candid confessions about professional failures, and how they view those now. Watch here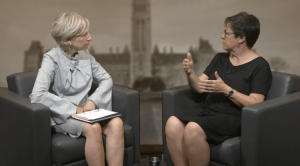 Episode 2 – Senator Kim Pate's Expert Insights on Mandatory Minimums
Nationally recognized and award-winning advocate Kim Pate is now using her platform as a Senator to expand Canadians' understanding of critical criminal justice issues. She joined Shari Graydon in Ottawa to discuss mandatory minimum sentencing. Watch here
Episode 1 – Attracting and Retaining Women: The Transformative Power of Flexible Work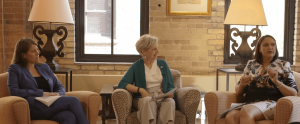 Are you looking for a secret weapon in the hunt for talent? The first episode of Informed Conversations lets you in on the strategies and insights developed by two creative leaders who've been there, done that, and have the success credentials to prove it. They joined Shari Graydon at Verity Club in Toronto to explore how flexible workplaces can enhance gender diversity. Watch here
We welcome other suggestions and collaboration regarding future Informed Conversation events in major cities across Canada, on a variety of timely topics. 
For sponsorship opportunities, contact shari@informedopinions.org