An epidemic of interview requests — and she's still standing!
by Shari Graydon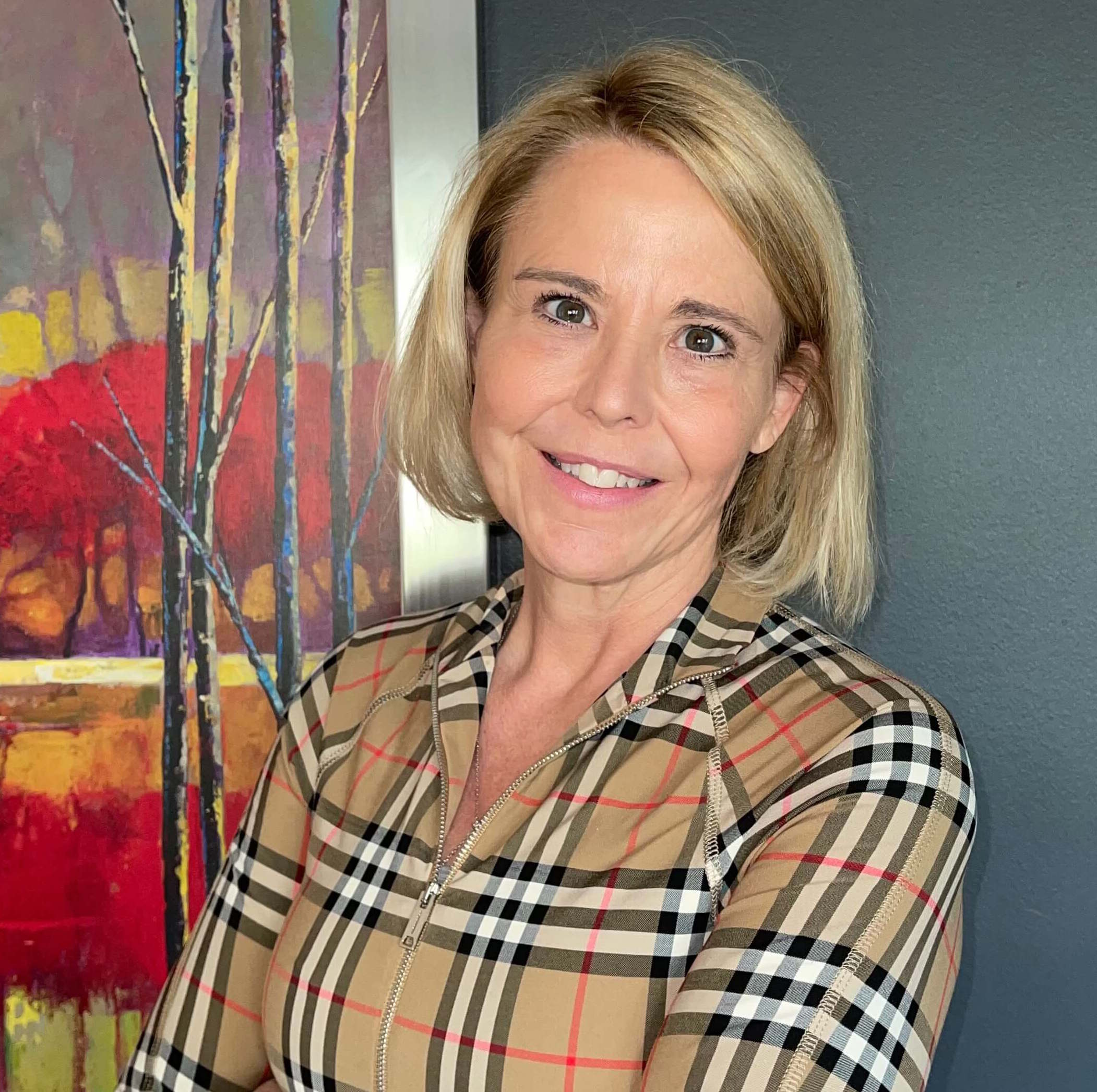 In the spring of 2020, when the COVID-19 pandemic first hit, Winnipeg-based epidemiologist Cynthia Carr began receiving many media calls. Although she had a lot of experience sharing her knowledge in public talks, she recognized that media interviews were an entirely different beast. Unable to wait for the next scheduled Informed Opinions' workshop that would offer her preparation tips and mock interview practice, she sought one-on-one coaching from us instead. 
In the 16 months since the coaching, Cynthia has responded to more than 100 interview requests — including online, print and broadcast, pre-taped, live and open line. She shares her perceptions and experiences here:
Informed Opinions (IO): Of the many interviews you've done, do any stand out as being especially rewarding or impactful, and if so, why?  
Cynthia Carr (CC): I find live radio to be the most rewarding: the host will read you in real-time the text messages they're receiving from audience members who understand and appreciate your message. And last December, a Winnipeg radio host who has interviewed me dozens of times invited me to his first-ever "Live Christmas morning radio show." Manitoba was shut down at the time, so many people were alone and expecting a very different Christmas Day. He included a number of special guests, and to be invited to participate was really touching. 
IO: What kind of feedback have you received to your commentary either from people in your network or from members of the public more broadly?
CC: In contrast to how I sometimes feel, I am perceived as clear, calm, caring. People also say I provide interesting pieces of information, without being overwhelming. They like hearing context from the UK, for example. Informed Opinions taught me to focus on a maximum of three key points per question, frame them clearly, and trust my expertise. Since the pandemic, I have been requested repeatedly by the same media, which speaks to my ability to connect with audiences.
IO: What impact has your media engagement and enhanced profile had on your professional work opportunities or reputation within your sector?
CC: I have been invited to participate on panels and as a speaker at upcoming conferences. I was named co-chair to the ProtectMB Reopening Committee by the Premier of Manitoba, because I consistently demonstrate a commitment to clear public health messaging.
I thought the media engagement would result in more work opportunities, but I can't say that it has. However, I do expect that it will continue to enhance my credibility and move my career forward to new levels. I am much more recognizable and have been able to demonstrate my ability to deliver value.
IO: Were there any key takeaways from the media coaching we did that you've applied and found to be especially useful?
CC: In the 20 years before my coaching in March 2020, I had given many presentations and facilitated focus groups and key information interviews. I thought I was a great communicator! But when I first started receiving media requests related to COVID-19, I had no idea how to communicate in three-to-five-minute increments. I over-prepared for everything because I didn't want to make a mistake. 
Upon listening to one of my first interviews, Shari kindly said, "You have way too many ideas in that big brain of yours."  
Two strategies I've found useful are:
Citing a trusted figure: Saying "As Dr. Tam has said…." shows you've done your homework, and if people recognize the name you reference, often they will trust you, too.

Put very brief versions of the points I want to make on Post-It notes. It keeps the content concise and focused, and stops me from trying to write a script. For TV interviews done remotely, I can see the Post-It notes stuck to my laptop frame and still appear to be looking into the camera.
IO: Did your attitude or approach towards media engagement shift after the media coaching you did with Informed Opinions, and if so, how?
CC: I used to over-prepare: I would write a narrative, include too much content and too many statistics. I was encouraged not to worry about having all the answers and not be afraid to say, "I can't speak to that." After the coaching, I also felt more confident asking ahead for the key points interviewers wanted me to address, so I was not surprised in a live interview.
IO: Do you have any advice for other women who remain reluctant to share their knowledge through media?
CC: Despite the time and expertise required, I have never been paid, or sought payment, for any interview. It is also a bit of risk – particularly in an evolving pandemic: chances are what you said in month two will shift with more knowledge and data in month six, 12 or 18. However, if you do your homework, never guess or try to answer something that makes you uncomfortable, it's fine. You can always say, "I provided the information we knew at the time."  
I can say my confidence has grown enormously, I have met and learned from so many people, and the best part is when someone sends me a note saying, "Thank you, you helped me understand something better." Although my kids won't tell me they think I'm cool, I'm pretty sure they are secretly proud of me. 
IO: Is there anything else you can think of that might be relevant?
CC: Be yourself but always be prepared. Long-winded, complicated or too-"scientific" explanations can be boring or confusing to an audience. 
Informed Opinions' coaching was so important to me. In just two sessions, I had clear areas to work on. You need to be open to the feedback you are given and focus on implementing those guiding principles of effective media communication every time. 
You won't always be perfect — I've coughed and sneezed, and been cut off mid-interview due to technical issues — but I just let it go and get ready for the next one!
Informed Opinions' next Develop your Media Interview Skills workshop is on October 4th and 6th. Spaces are limited so register now.
We also regularly tailor workshops to the needs of our organizational clients and partners. Contact info@informedopinions.org for more information.
Informed Opinions is a national non-profit working to amplify the voices of women and gender-diverse people and ensure they have as much influence in public conversations as men's.