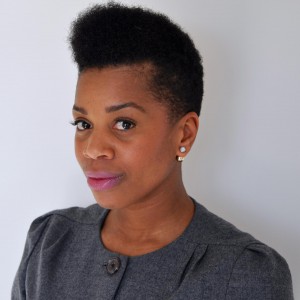 Please note: some results are paginated. Use the Previous and Next buttons to navigate backward and forward through the listings where applicable.
Media/Médias
Biography/Biographie
Dr. Naila Keleta-Mae (Na-ee-la Ka-lee-ta May) is an award-winning Professor of Theatre and Performance at the University of Waterloo where she researches race, gender and performance. She holds a PhD in Theatre Studies (York University), an MFA in Theatre (York University) and a BA in Journalism (Concordia University). Her primary research areas are gender, popular culture, and black culture; specifically the work of Beyoncé Knowles Carter. Her research and teaching on Beyoncé has received extensive media coverage. Dr. Keleta-Mae has written op-eds for publications including the for Globe and Mail, The Fader, and Vice; appeared on Pop Culture Panels for CBC Radio, and been interviewed by media outlets including BBC Radio, CTV, and Business News Network. Dr. Keleta-Mae has received numerous scholarships and awards for her research on female blackness and performance, including: a Lois-Claxton Humanities and Social Sciences Award (University of Waterloo), a Mary McEwan Award for Feminist Scholarship (York University), and an Abella Scholarship for Studies in Equity (York University). Dr. Keleta-Mae's scholarship appears in publications including the journals Theatre Research in Canada and Canadian Review of American Studies, the magazine Canadian Theatre Review and the book In Defense of Theatre (Eds. Kathleen Gallagher and Barry Freeman). She is also frequently invited to be a guest speaker and her public appearances include keynote addresses and a TEDx talk.